DESCRIPTION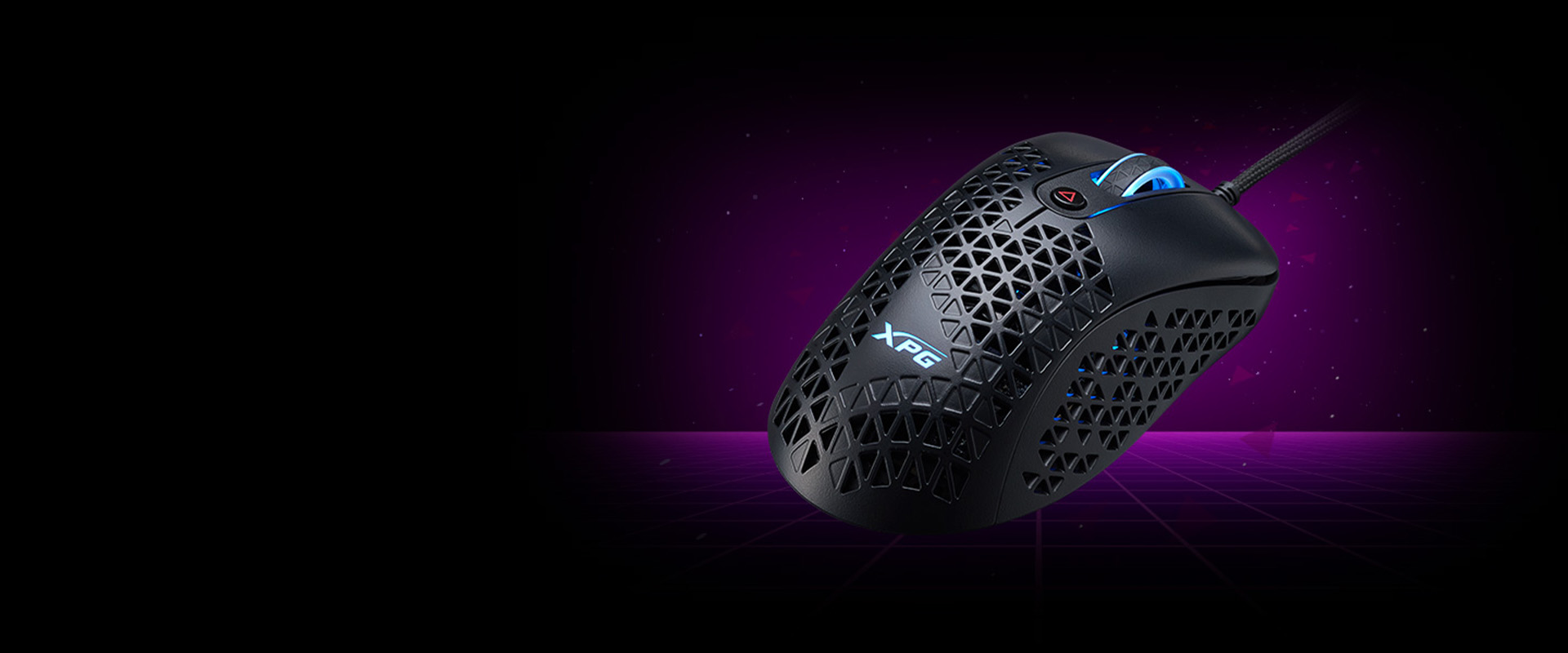 :Exoskeleton Design Language
One of the key contributors to SLINGSHOT's lightweight is the :Exoskeleton design language. Precise calculation of the distribution of the triangles shape over the outer casing, simultaneously allows the lighting effect to be more visible while maintaining comfort when holding the mouse for long gaming sessions.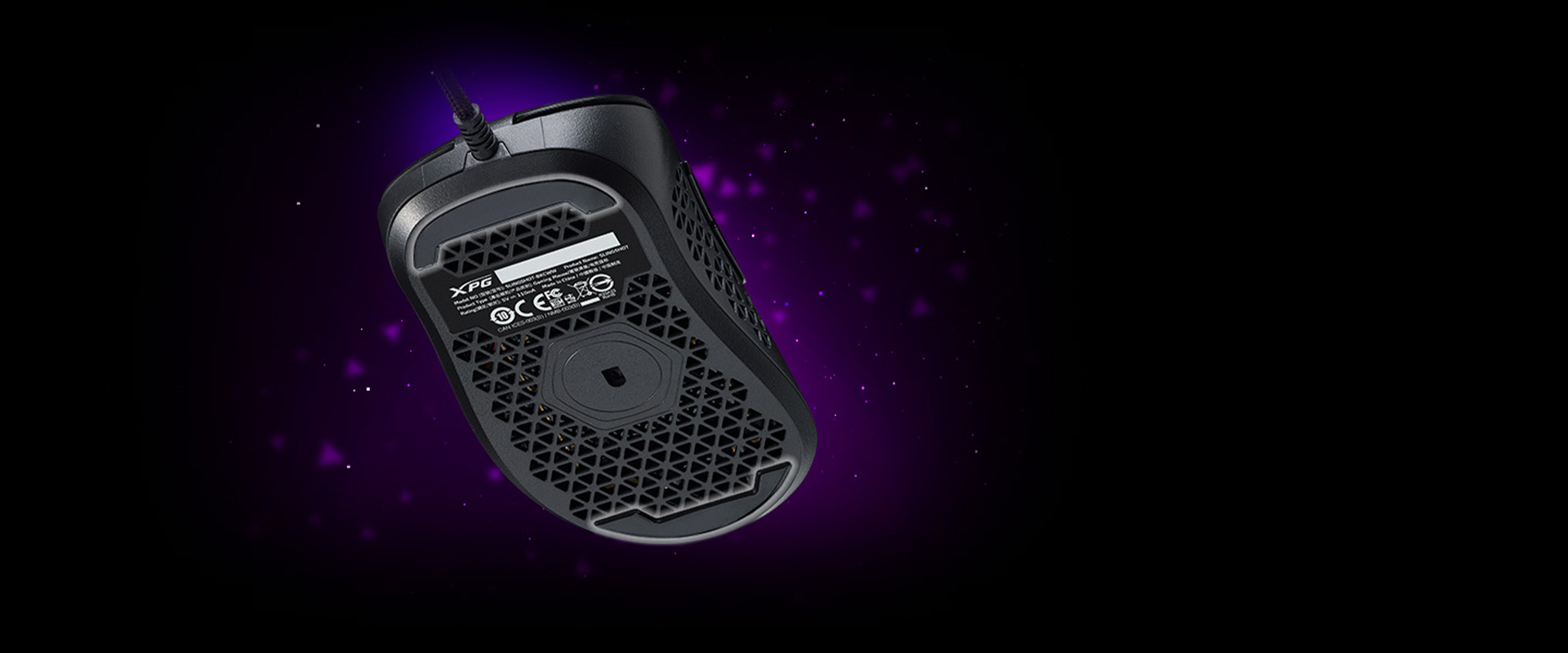 Pixart PMW 3360 Optical Sensor
XPG SLINGSHOT offers the perfect balance of value, accuracy, and quality. With 6 preset DPI settings baked into the mouse and a conveniently placed DPI button at the top, users can quickly adjust their mouse sensitivity for any gaming scenario from 400 to 12,000 DPI, ideal for players of all genres ranging from MMORPG games to FPS games.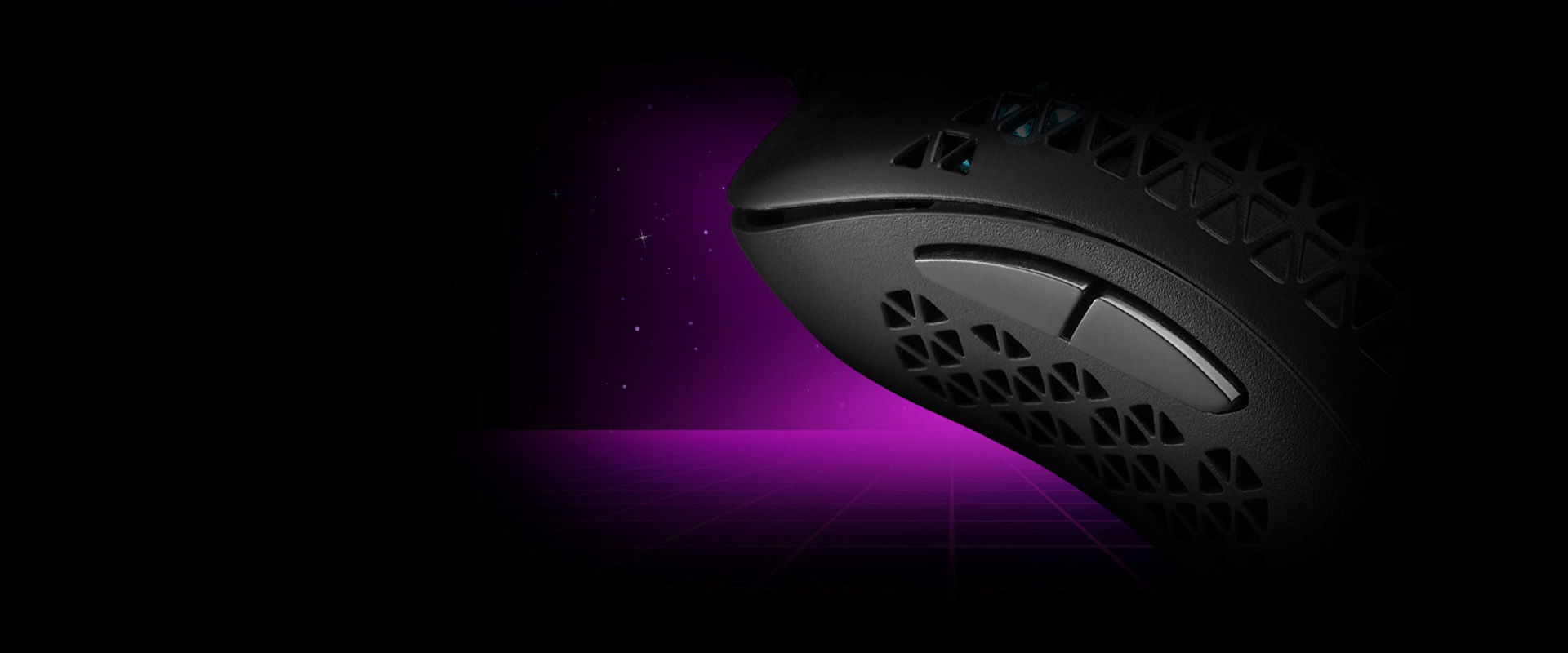 Customizable Buttons
The forward and backward switches can be customized by XPG PRIME software to meet any gaming performance.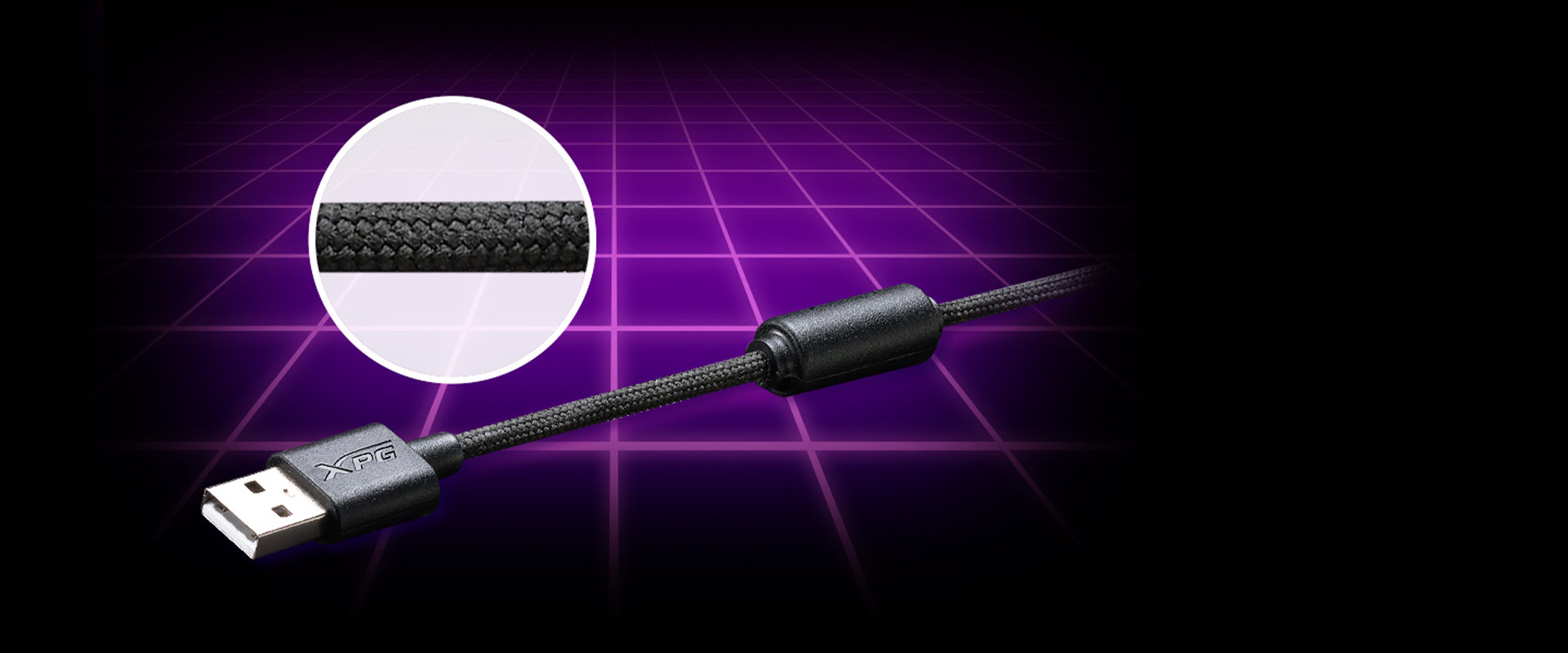 Featherweight Braided Cable
XPG SLINGSHOT's cable is braided with soft, lightweight materials to minimize snags and maximize maneuverability.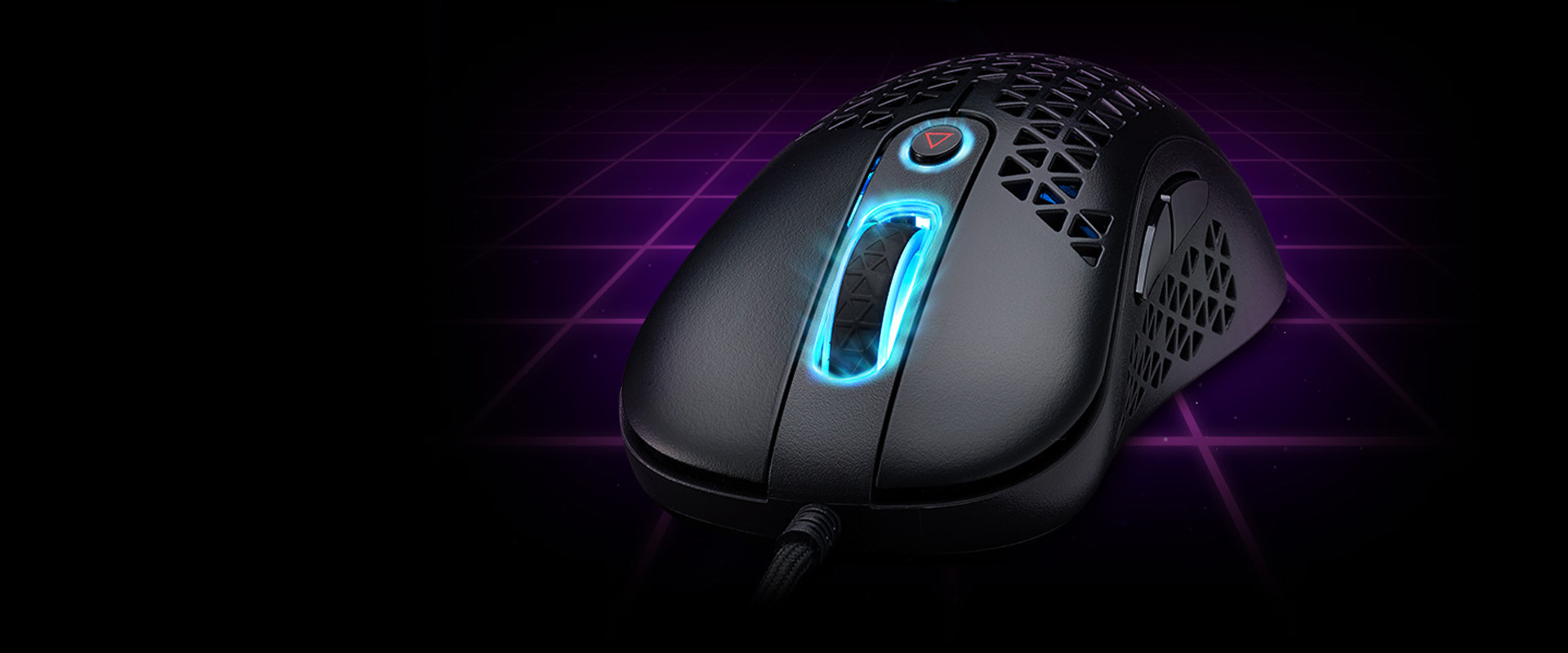 Customizable Key Assignments
Both the left and right keys can be customized by XPG PRIME software for a variety of assignments, and the key switches are designed to last up to 20 million clicks.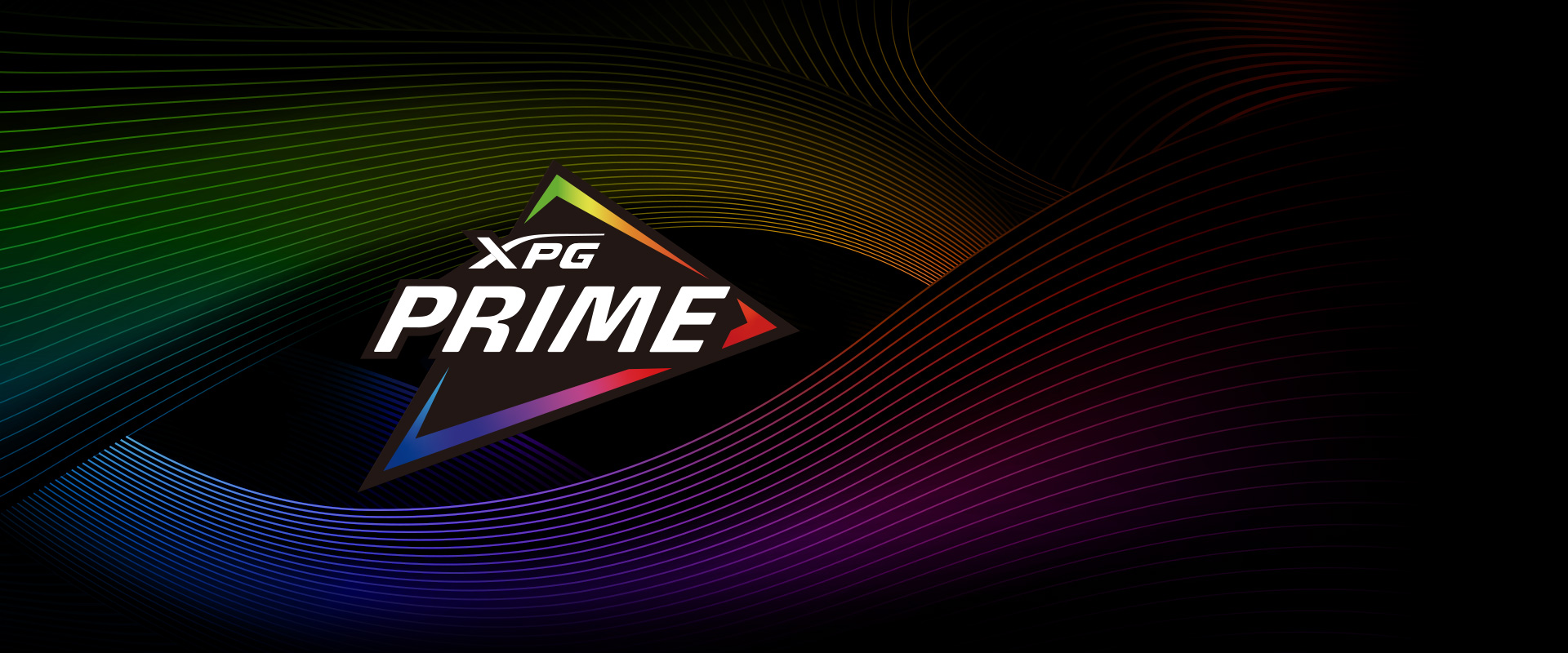 Customize Everything
Get the most out of your XPG device and elevate your gaming experience to the next level with XPG PRIME.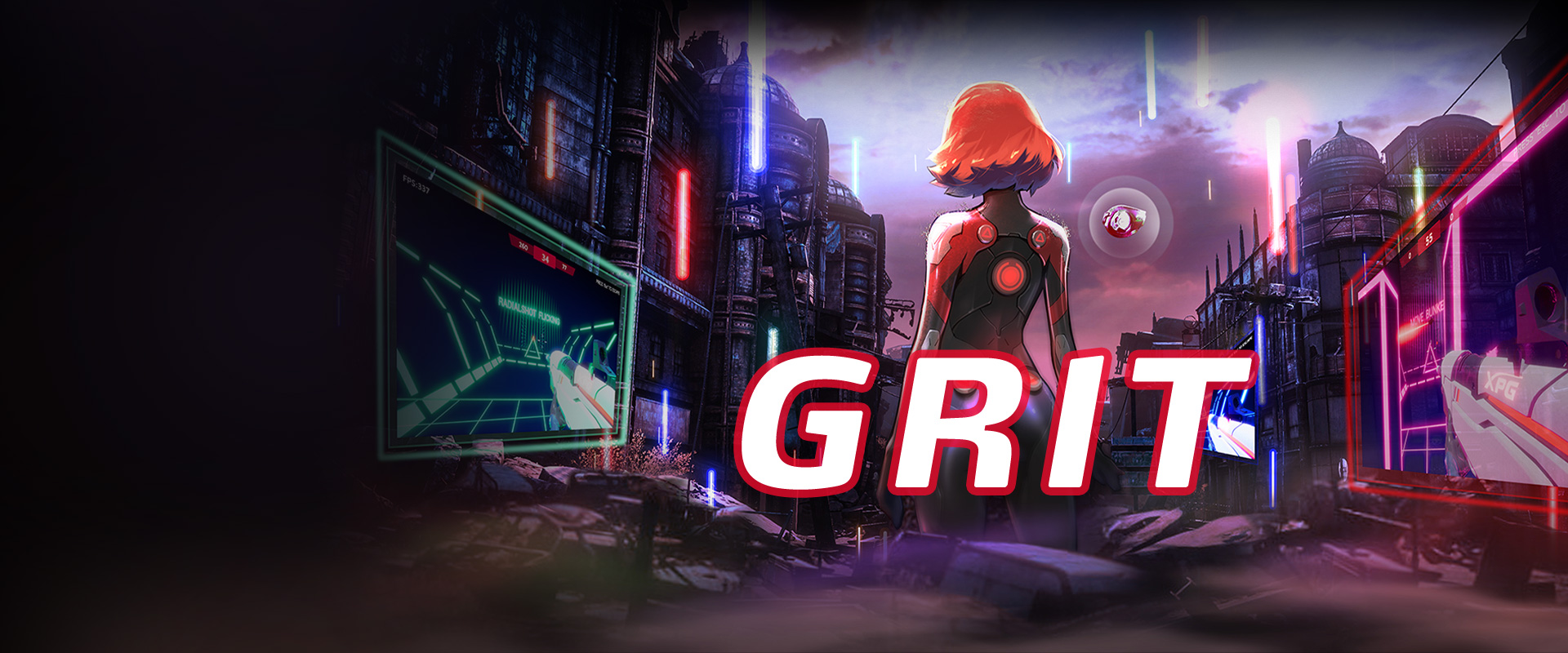 GRIT
Come for the training, stay for the community, GRIT is the best place to connect with the XPG gaming community.
| | |
| --- | --- |
| Interface | USB Type A |
| Connection | Wired |
| Battery Life | - |
| Sensor | PMW 3360 |
| Resolution | 400-12,000 |
| IPS | > 250 |
| Max. Acceleration | 50 G |
| Polling Rate | 1000 Hz |
| Switch | 20-million clicks rating |
| Lighting Effect | RGB (PRIME Support) |
| Voltage | 5V |
| Current | 10mA ~ 110mA |
| Material | PC + ABS |
| Buttons | 6 |
| Dimension | 125 x 69 x 43mm 4.92 x 2.72 x 1.69 inch |
| Weight | 78 ± 5g 2.6 oz |
| Cable Length | 1.7 m (5.58 ft) |
| Certification | CE/FCCIC/BSMI/NOM |
| OS Compatibility | Windows 11, Windows 10, Windows 7 |
| PRIME Support | V (Windows 10 and above) |
| Warranty | 2 Years |
| remark | |